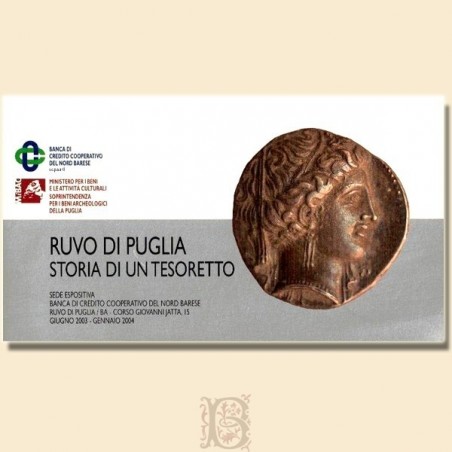  
Ruvo di Puglia, Story of a treasure
Ruvo di Puglia. Story of a treasure, Linea80, Corato 2003, pp. 24, richly illustrated, 11 cm.
Presentation folder of the exhibition held at the Banca di Credito Cooperativo del Nord Barese di Ruvo di Puglia from June 2003 to January 2004.
The following contributions are worthy of note: C. Bucci, In coins the memory of history; M. Labellarte, The treasure of Pozzo Le Serpi, history of the discovery; G. Libero Mangieri, Coin circulation in ancient Ruvo.
In excellent condition. Extremely rare.
N266-4329