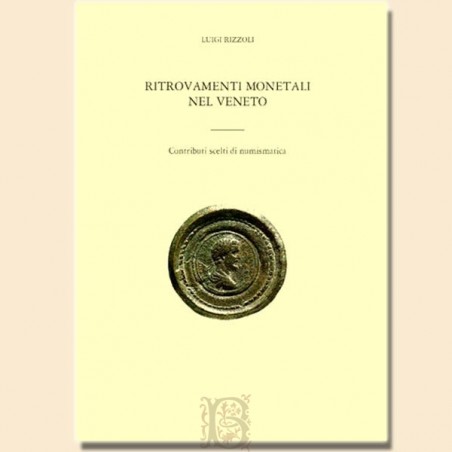  
Rizzoli, Monetary finds in the Veneto
Luigi Rizzoli, Monetary finds in the Veneto. Selected contributions from numismatics, Printing Cooperative Society, Padua 1993, pp. V, 184, ill., Cm 24, br. and. with dust jacket.
Bulletin of the Civic Museum of Padua, a. LXV, 1976, n. 2.
The volume, with Introduction by Giovanni Gorini, collects the most significant scientific contributions of the distinguished numismatist Luigi Rizzoli (1874-1943).
In perfect condition.
N266-4116