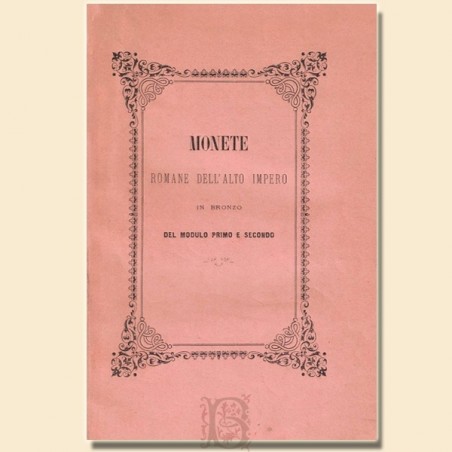  
Barbaran, Roman coins of the high empire in bronze of the first and second module
Domenico Barbaran, Roman coins of the high empire in bronze of the first and second module, Tip. Foundry and Prem. Stereotype of the Seminary, Padua 1872, pp. XVI with dedication to Nicolò Bottacin, 168, 2 unusual and splendid plates. of coins with 16 original albumen photographs applied within an elegant frame, 25 cm, br. and. with titles in black within a frame on the front plate.
Edition of 100 copies.
Slight blooms, the rest volume partially intact and in excellent condition.
Extremely rare work.
N538-4525