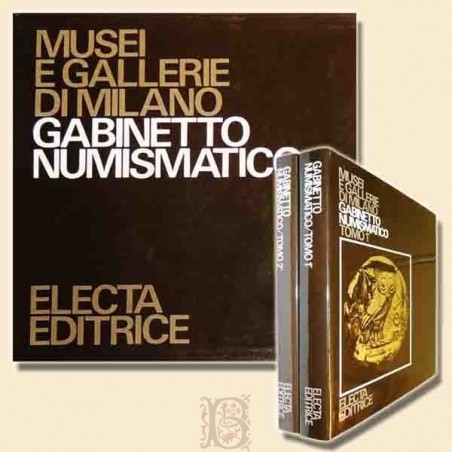  
Numismatic cabinet, edited by Belloni, 2 vols.
Numismatic Cabinet, edited by Gian Guido Belloni, 2 vols., Electa Editrice, Milan 1977, pp. 401, richly illustrated, 25 cm, binding in all editorial canvas with titles on the backs and front plates, dust jackets. Work with an editorial box.
Milan Museums and Galleries series.
The first volume is dedicated to classic coins, the second to medieval, modern and contemporary coins, for a total of 1158 specimens examined.
Very good condition.
N414-3420