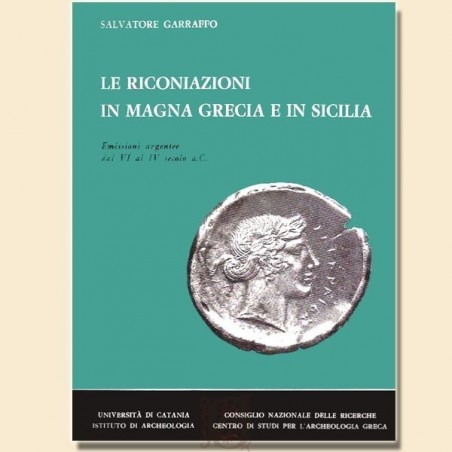  
Garraffo, The riconiazioni in Magna Grecia and in Sicily
Salvatore Garraffo, The reconstitutions in Magna Graecia and Sicily. Silver emissions from the 6th to the 4th century BC. C., University of Catania, Institute of Archeology, National Research Council, Study Center for Greek Archeology, Catania 1984, pp. 182, 19 beautiful plates. one of which folded concerning the graphics of the riconiazioni, cm 31, binding in the whole canvas ed. with gold titles on the spine, front plate and dust jacket.
Work of considerable scientific importance.
I n perfect condition. Rare.
N473-4100