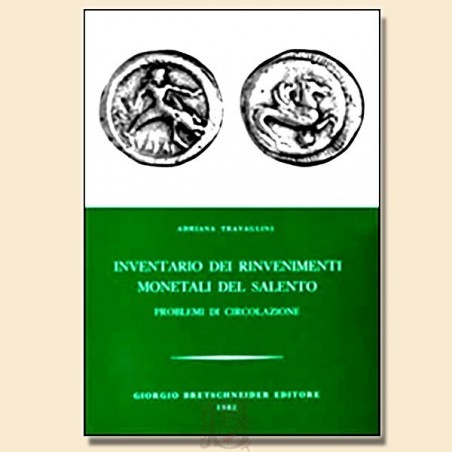  
Travaglini, Inventory of monetary finds from Salento
Adriana Travaglini, Inventory of Salento coin finds. Circulation problems, Giorgio Bretschneider Editore, Rome 1982, pp. VI, 263, 72 tablets of which 4 folded, 24 cm, editorial paperback with dust jacket.
Archaeologica series, 23.
Scientific text of great interest. Attached business card of the publisher with autographed dedication.
Very good condition.
N124-2485