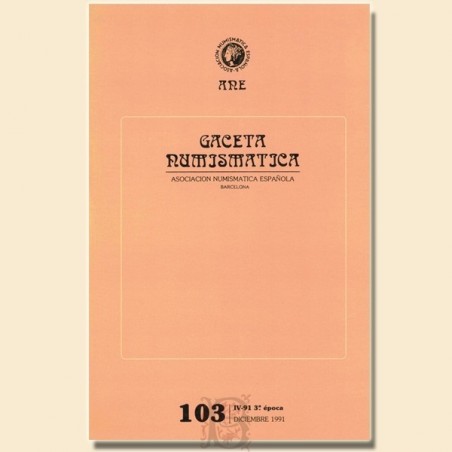  
Numismatic collection, n. 103, 1991
Numismatic collection. Asociacion Numismatica Espanola, Barcelona, n. 103, December 1991, pp. 76, richly illustrated, 24 cm, br. and.
The volume includes interesting studies presented at the VI Encuentro de Estudios Numismáticos entitled La producción y circulación de moneda en Sharq al-Andalus during las primeras taifas (404-478 / 1013-1085).
In perfect condition.
N266-4292