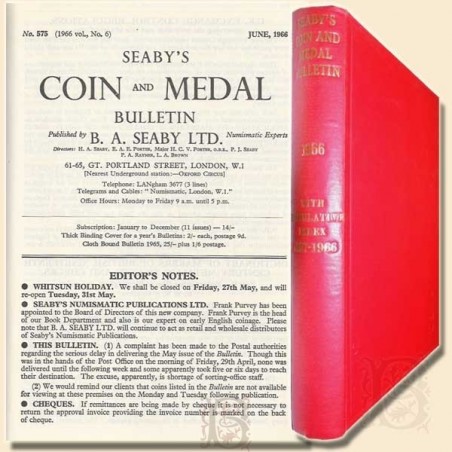  
Seaby's coin and medal bulletin, 1966
Seaby, Seaby's coin and medal bulletin, 1966, BA Seaby Ltd. Numismatists, London 1966, pp. 430, richly illustrated, 80 tablets, 22 cm, beautiful and solid red cloth binding with gold titles on the spine and embossed logo on the front plate.
The volume presents the general index of the vintages 1957-1966 attached.
The publication alternates sales lists, in which thousands of lots with many images are proposed, with articles relating to coins and medals.
Small stamp of belonging to the first card.
In perfect condition.
N319-3146