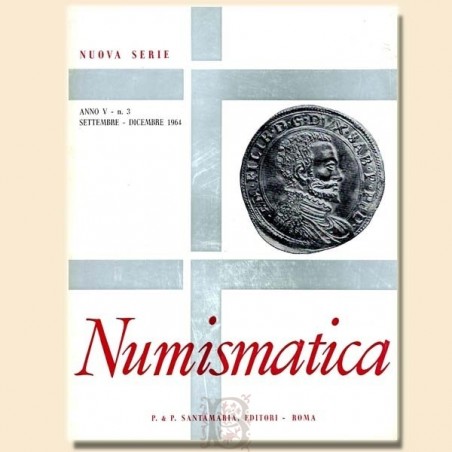  
Numismatics, n. 3, 1964
Numismatics. New series, P. & P. Santamaria, Rome, a. V, no. 3, September-December 1964, pp. 179-290, richly illustrated, 28 cm, br. and.
From the Summary: Vittorio Picozzi, A closet of folles by Maxentius; Antonino Cumbo; On the exact chronology of the consular coins of Heraclius; Giovanni Jaja, On some variants of the Neapolitan 10 tornesi coin of King Francis II of Bourbon; Bibliographic review; Medalist; etc.
Minimal traces of use on the cover, interior in excellent condition.
N174-2829