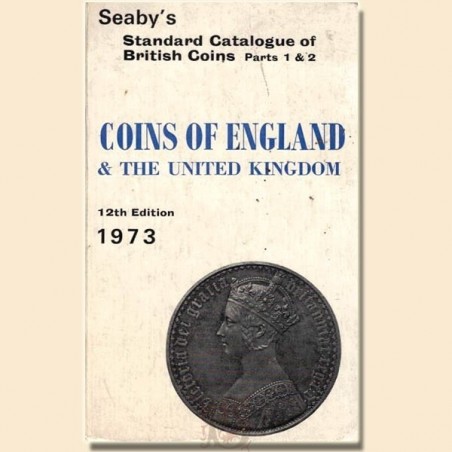  
Seaby's Standard Catalogue of British coins
H. A. Seaby, Seaby's Standard Catalogue of British coins. Part 1 and 2. Coins of England and the United Kingdom, B. A. Seaby, London 1972, 12th edition, pp. 288, riccamente illustrato, cm 19, cart. ed.
Il catalogo presenta le monete inglesi dall'antichità all'epoca contemporanea.
Annotazioni alle carte di guarda, minime tracce d'uso, tuttavia testo fruibile e in buono stato.
N266-4037