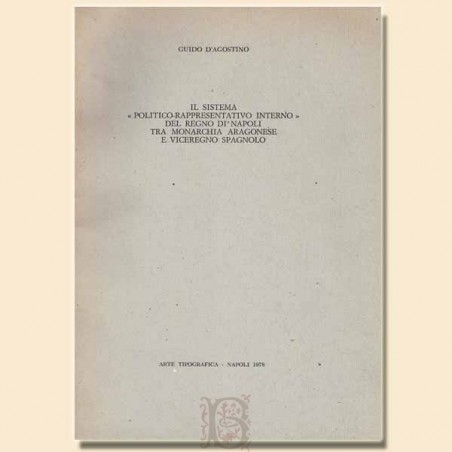  
D'Agostino, The internal representative political system of the Kingdom of Naples between the Aragonese monarchy and the Spanish
Guido D'Agostino, The internal political-representative system of the Kingdom of Naples between the Aragonese monarchy and the Spanish viceroyalty, Typographic art, Naples 1978, pp. 42, 25 cm.
Estr. from: Historical Archive for the Neapolitan Provinces, 1977.
Autograph dedication of the author to the title page dated 18 November 1978. Of great interest.
Great copy. Very rare.
N99-2254