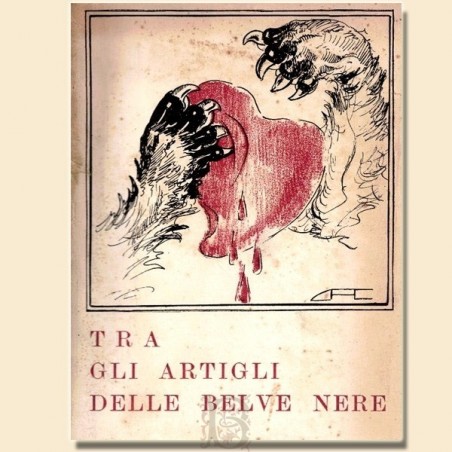  
Magnaguti, In the claws of black beasts
Alessandro Magnaguti, Among the claws of black beasts, Tip. of the Seminary, Padua 1946, pp. 152, 22 cm, br. and.
Autobiography of the famous Mantuan numismatist Count Alessandro Magnaguti (1887-1966).
Work embellished with a long autograph dedication by the author, dated 8 August 1946, to Donna Paola Zancani Montuoro (1901-1987), illustrious archaeologist and pupil of the numismatist Giulio Emanuele Rizzo.
Minimal traces of use on the paperback, otherwise in good condition.
Extremely rare.
N472-4074