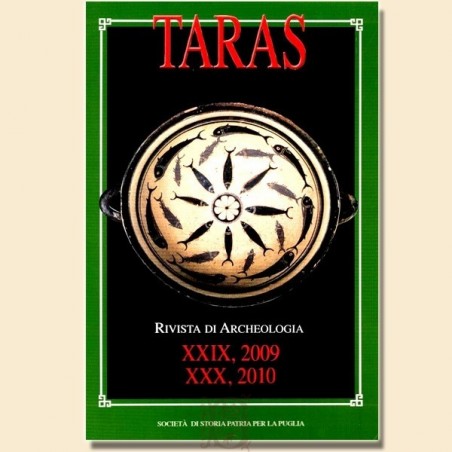  
Taras, Journal of archeology, n. XXIX-XXX, 2009-2010
Taras. Archeology magazine, National History Society for Puglia, Bari, n. XXIX-XXX, 2009-2010, pp. 208, richly illustrated, 29 cm, br. and.
Much of the magazine is dedicated to the contribution of Giuseppe Libero Mangieri, The Ribezzi numismatic collection, with a catalog illustrating 252 ancient, medieval, modern and contemporary coins.
Very slight traces of use, otherwise in excellent condition.
N266-4354