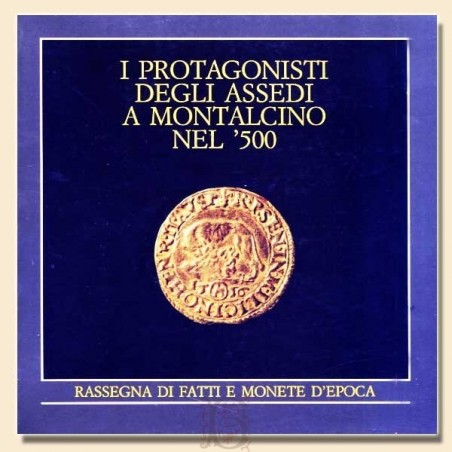  
The protagonists of the sieges of Montalcino, by Caprioli
The protagonists of the sieges of Montalcino in the 1500s. Review of historical facts and coins, by Ivo Caprioli, photographs by Massimo Macinai, Al. Sa. Ba., Siena 1989, pp. 52, splendid illustrations in col., Cm 20, br. and.
Catalog of the exhibition held in Montalcino in 1989, which includes a short afterword by the numismatist Luigi Simonetti.
Very good condition. Extremely rare.
N186-2863