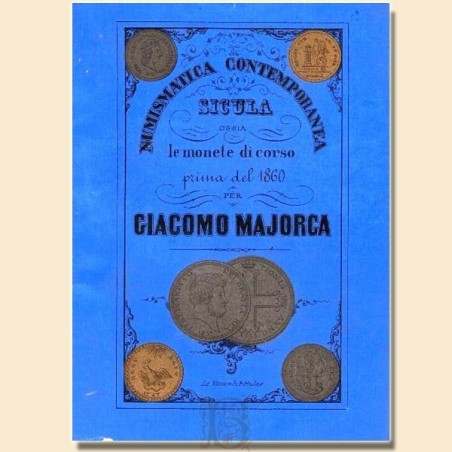  
Majorca, Sicilian contemporary numismatics
Giacomo Majorca, Sicilian contemporary numismatics or the Corsican coins before 1860, Pietro Pensante's Typography, Palermo 1870, pp. 108 accompanied by 24 splendid color lithographic plates, 18 cm, br. and.
Very small lack in the margin of the back and of the first three cards, otherwise in excellent condition.
Very rare original edition.
N334-3176