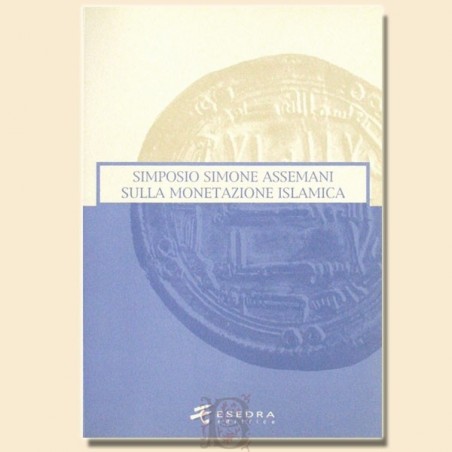  
Simone Assemani Symposium on Islamic Coinage
Simone Assemani Symposium on Islamic Coinage. Padua, II International Congress of Numismatics and Monetary History. Padua 17 May 2003. Civic Museums at the Eremitani-Bottacin Museum (Library), Esedra Editrice, Padua 2005, pp. 253, richly illustrated, 27 cm, br. and.
Numismatica Patavina, 7. Series directed by Giovanni Gorini.
The volume collects the contributions proposed in the second International Numismatic Congress (Padua, May 2003) during which, in memory of the orientalist Simone Assemani (Rome 1752-Padua 1821), some of the most important scholars of Islamic numismatics met. After some insights into the role of Assemani, who is at the beginning of the studies of Islamic coinage, various aspects of this particular area of research are illustrated: relations with Western issues, finds in archaeological excavations and monetary circulation, collecting.
New one.
N200-2905