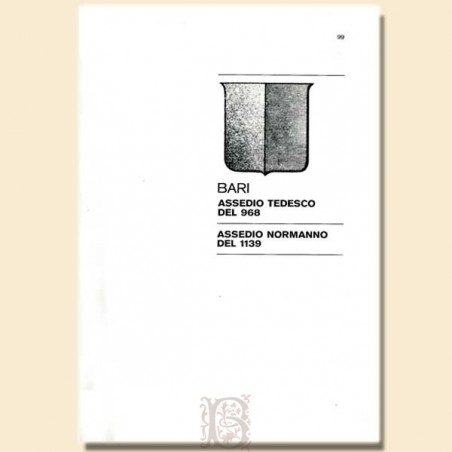  
Trina, Bari. German siege. Norman siege
Mario Traina, Bari. German siege of 968. Norman siege of 1139, sn, slsa, pp. 99-119, ill., Cm 30, br. in paper.
Extract from the work: The sieges and their coins (491-1861). Coins, medals and obsidional paper money beaten or issued in Italy and by Italians abroad, Bologna 1975-1977.
Insignificant traces of use, otherwise in excellent condition. Rare.
N105-2619