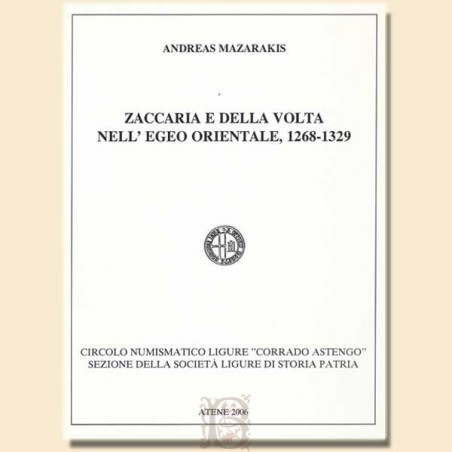  
Mazarakis, Zaccaria and Della Volta in the Eastern Aegean 1268-1329
Andreas Mazarakis, Zaccaria and Della Volta in the Eastern Aegean 1268-1329, A & B Adversing, Athens 2006, pp. 91, richly illustrated bn and col., 29 cm, br. and.
At the bottom of the title page: Ligurian Numismatic Circle "Corrado Astengo" section of the Ligurian Society of Homeland History.
Elegant ex libris on the last page.
Perfect condition. Extremely rare.
N105-2402