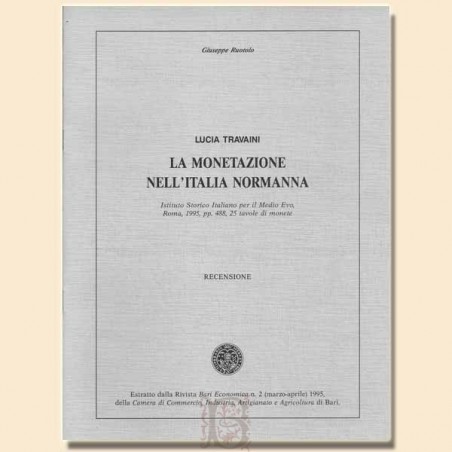  
Ruotolo, Travaini. Coinage in Norman Italy, Review
Giuseppe Ruotolo, Lucia Travaini. Coinage in Norman Italy. Italian Historical Institute for the Middle Ages. Rome 1995. Review, if, Bari 1995, pp. 4, 29 cm.
Estr. from: Bari Economica, n. 2, 1995.
Interesting and accurate review by Giuseppe Ruotolo of Lucia Travaini's work, The coinage in Norman Italy, published in Rome in 1995.
Very good condition. Very rare.
N89-2269