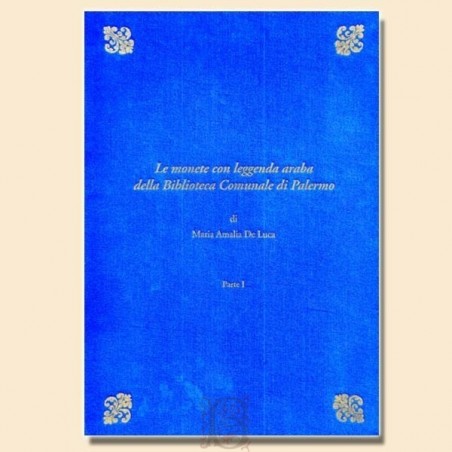  
De Luca, The coins with Arab legend of the Municipal Library of Palermo
Maria Amalia De Luca, The coins with Arab legend of the Municipal Library of Palermo, presentation by Filippo Guttuso, Part I, sn, Palermo 1998, pp. XXXIX, 399, richly illustrated, 31 cm, elegant canvas binding with titles and decorations in gold on the plates and on the spine.
Aere perennius necklace. Catalogs, 1.
At the top of the title page: City of Palermo, Department of Culture, Municipal Library.
Part I was the only one published. Work of relevant scientific interest.
In perfect condition. Extremely rare.
N454-3451