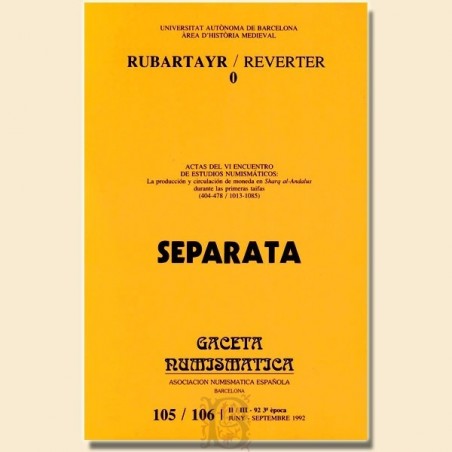  
Pellicer Bru, Intent d'aproximació a la metrología de les taifes
Josep Pellicer Bru, Intent d'aproximació a la metrología de les taifes, sn, Barcelona 1992, pp. 65-86, 24 cm.
Contribution presented to the VI Encuentro de Estudios Numismáticos entitled La producción y circulación de moneda en Sharq al-Andalus during las primeras taifas (404-478 / 1013-1085).
Issue embellished with autograph dedication by the author on the back cover.
In excellent condition. Very rare.
N266-4294