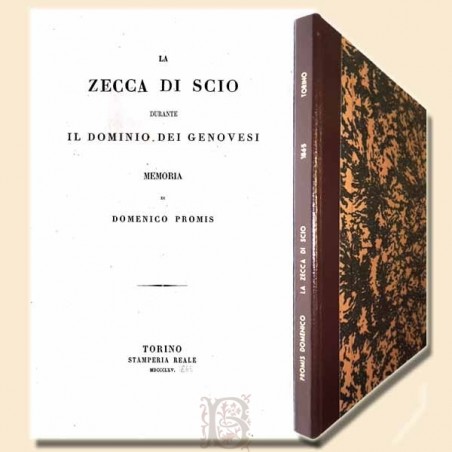  
Promis, The Mint of Scio
Domenico Promis, The mint of Scio during the rule of the Genoese, Stamperia reale, Turin 1865, pp. 65, 4 beautiful plates. reproducing coins, 28 cm, elegant brown half leather binding with marbled paper on the plates and gold titles on the back.
Extract from: Proceedings of the Royal Academy of Sciences in Turin, s. II, vol. XXIII.
Splendid bookplate with the last guard card.
Excellent copy, with heavy and very fresh paper. Rare.
N105-2653