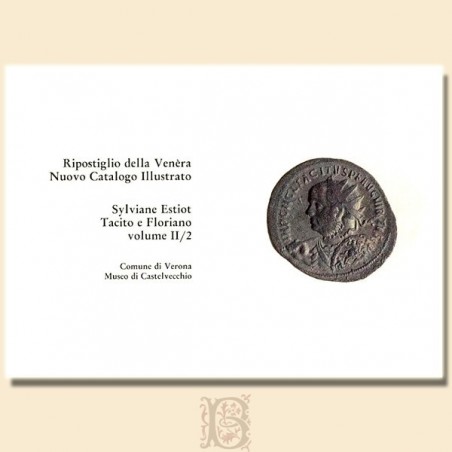  
Storeroom of the Venèra, vol. II / 2, Tacitus and Florian
Storeroom of the Venèra. New illustrated catalog, edited by Jean-Baptiste Giard, vol. II / 2, Sylviane Estiot, Tacito and Floriano, Verona 1987, Castelvecchio Museum, pp. 112, 33 plates, cm 21, br. and. with slipcase.
The storage room of Venèra, which takes its name from the place where about 47,000 Roman coins were found in 1876, is one of the most consistent and important monetary finds of the third century AD because it presents an extraordinary quantity of unpublished or extremely rare specimens. Its cataloging according to updated scientific criteria was started in 1981.
In excellent condition. Uncommon publication.
N266-4278