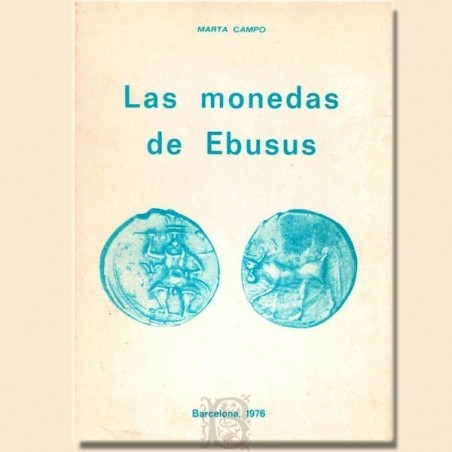  
Campo, Las monedas de Ebusus
Marta Campo, Las monedas de Ebusus, ANE, Barcelona 1976, pp. 164, 19 tablets, 28 cm, imitation leather binding ed. with gold titles on the spine, front plate and dust jacket.
Excellent monograph on Ebusus coins, with precise epigraphic and metrological analyzes.
Small signature of possession on the title page.
Slight signs of aging on the dust jacket, otherwise in excellent condition.
Very rare publication.
N266-4090