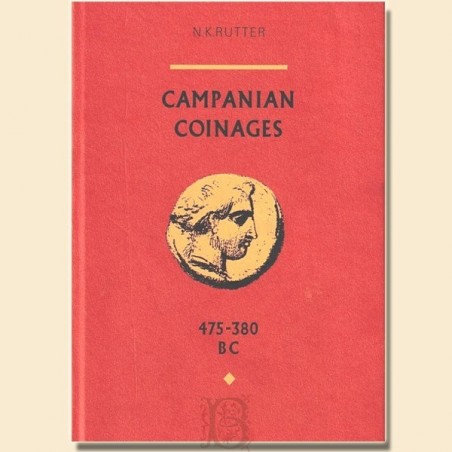  
Rutter, Campanian coinages
NK Rutter, Campanian coinages 475-380 BC, GB Edinburgh University Press, Edinburgh 1979, pp. VIII, 196, 34 plates, 24 cm, binding in full canvas ed. with gold titles on the back gusset and dust jacket.
Small signature belonging to the title page.
Tears at the top edge of the dust jacket without losses, otherwise in excellent condition.
N266-4031