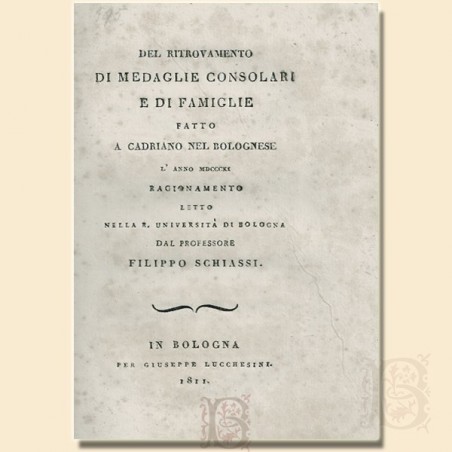  
Schiassi, On the discovery of consular and family medals made in Cadriano in the Bologna area in the year 1811
Filippo Schiassi, On the discovery of consular and family medals made in Cadriano in the Bologna area in the year 1811. Reasoning read in the R. University of Bologna, for Giuseppe Lucchesini, Bologna 1811, pp. 54, 23 cm, br. coeval mute.
Blooms on the first and last card, otherwise in excellent condition and in beards.
Very rare first edition, reprinted in Bologna in 1820.
N23-556