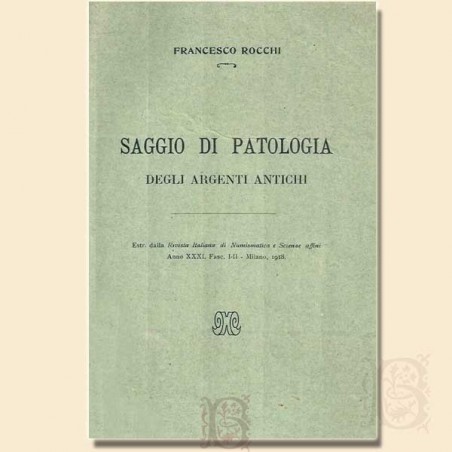  
Rocchi, Essay on the pathology of ancient silver
Francesco Rocchi, Essay on the pathology of ancient silver, Tip. Milesi and Nicola, Milan 1918, pp. 16, paper patch depicting coins applied to the title page, 24 cm, br. and.
Extract from: Italian journal of numismatics and related sciences, a. XXXI, fasc. I-II, Milan 1918.
Insignificant leak-free tear on the back cover, otherwise in more than good condition.
Extremely rare.
N229-3069